The Tancik vz. 33
[Stupid Weapons] No. 2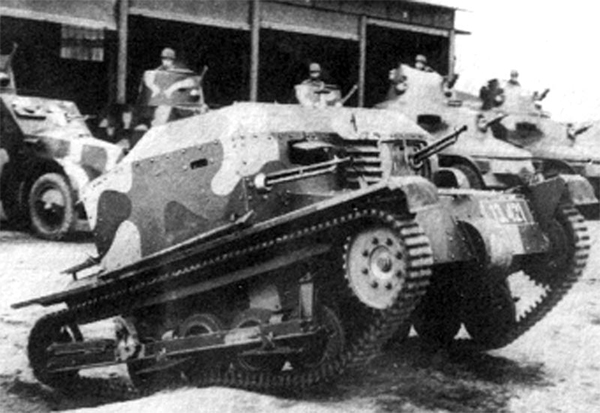 ???
These tankettes:
- were slow
- were cramped, forcing one person to simulatenously drive AND operate the machine guns
- had no radios, so drivers had to physically stick their arm or body out of their tankette to deliver signals
- believe it or not, were actually put to use by the Czech Army
Quote of the Day
"The tankettes were severely underarmored, and their weapons consisted of two machine guns that, frankly,
would have been more useful if the two guys manning the machine just pried them off the vehicle and charged at the enemy on foot"